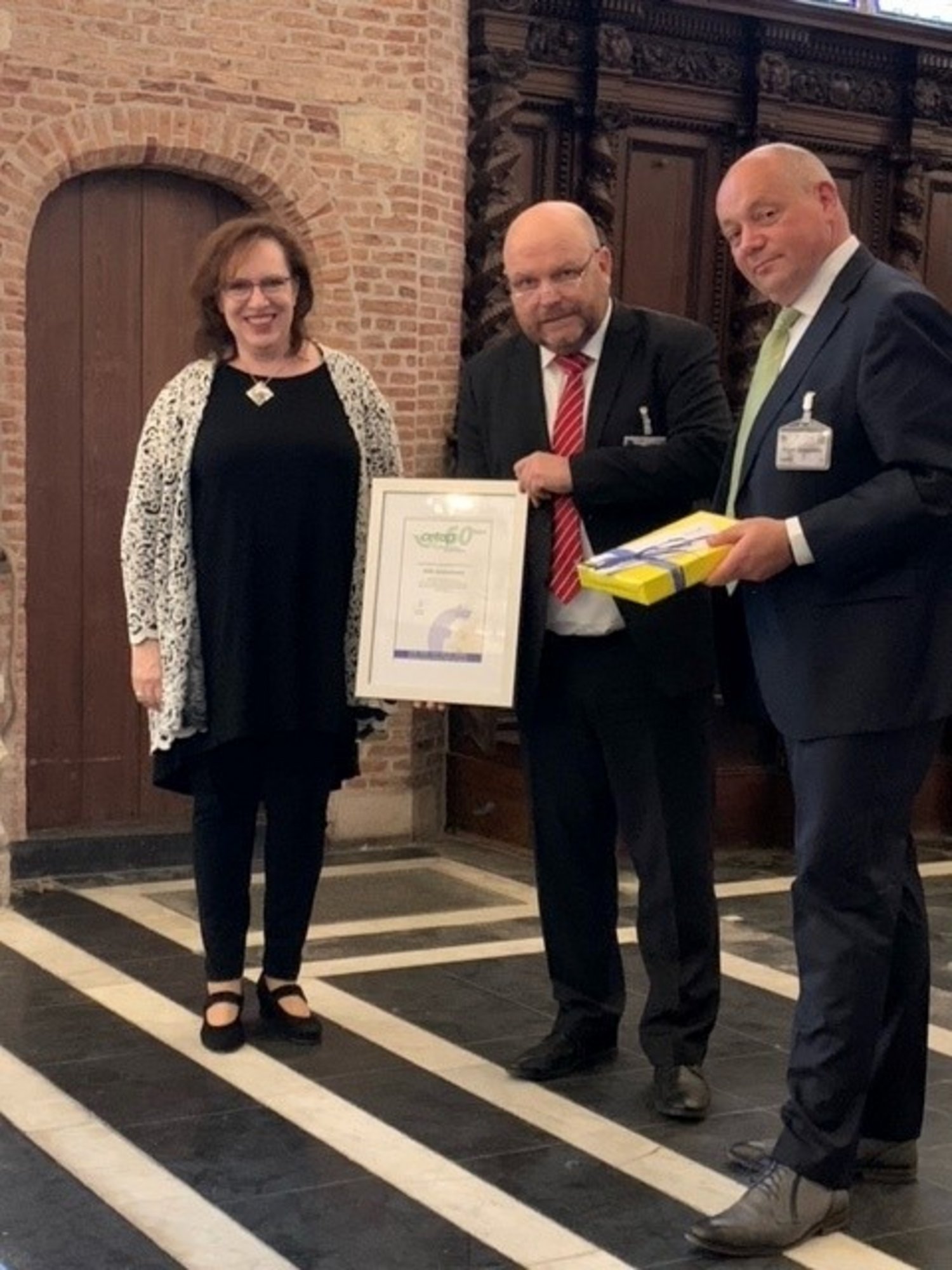 EUROTRANS congratulates CETOP on its 60th Anniversary
On the occasion of the 60th Anniversary of CETOP, Dirk Decker, EUROTRANS general secretary, presented CETOP a certificate with a deep appreciation of the 60 years of CETOP as the voice of the European Fluid Power Industry.
The European Fluid Power Committee CETOP was founded on 15 June 1962 in Stockholm. CETOP´s 60th anniversary celebrations took place in the newly opened Botanic Sanctuary Hotel in Antwerp, preceded by the CETOP General Assembly on 14/15 June 2022.
Picture from left to right:
Sylvia Grohmann-Mundschenk, CETOP general secretary, Dirk Decker, EUROTRANS general secretary, Arjan Coppens, CETOP president