EUROTRANS Board meets for its first session in 2021
Frankfurt/Germany, 4 February 2021 – On 4 February 2021, the EUROTRANS Board met online via video-conference for their traditional first quarter Board Meeting, presided by Salim Haffar, I-MAK Gearboxes and Drives, and André Thuswaldner, Novagear AG.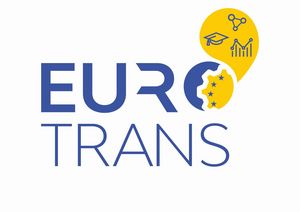 The representatives of the eight national associations discussed the business plan for 2021 and the current economic situation in Europe. The Board still expects an increase between 5% to 10% for 2021. The year will be dominated by the Covid-19 pandemic and it will be more challenging than the previous year:
global travel restrictions
cost pressure in the mechanical engineering industry
vulnerable global supply chain
global logistic problems
shortage of electronic components
The power transmission industry presents an inhomogeneous picture as it serves many areas of mechanical engineering and relies on global supply chains. Companies in the automotive industry environment and in the machine tool sector continue to find themselves in a difficult situation. Other sectors such as the international wind industry, agricultural machinery, the food and packaging industry or electrical engineering - partly due to the boom in the mail order business - are running relatively stable.
Mr. Haffar pointed out: "For export-oriented industries it is important to keep the borders open. In times of closed borders and lockdowns, networks are more important than ever. The recovery may take longer but the challenges of globalization, digitization, decarbonization and the power of innovation in our industry will give us a good perspective for a successful future."
"EUROTRANS proved to be an excellent partner during the pandemic. It recently created a new type of online training, reaching a broader audience whilst keeping the same quality and excellence online. We look forward to the upcoming online trainings", says André Thuswaldner.
Free webinar: HANNOVER MESSE 2021 Digital
The webinar gives an overview of the digital packages and products of the HANNOVER MESSE 2021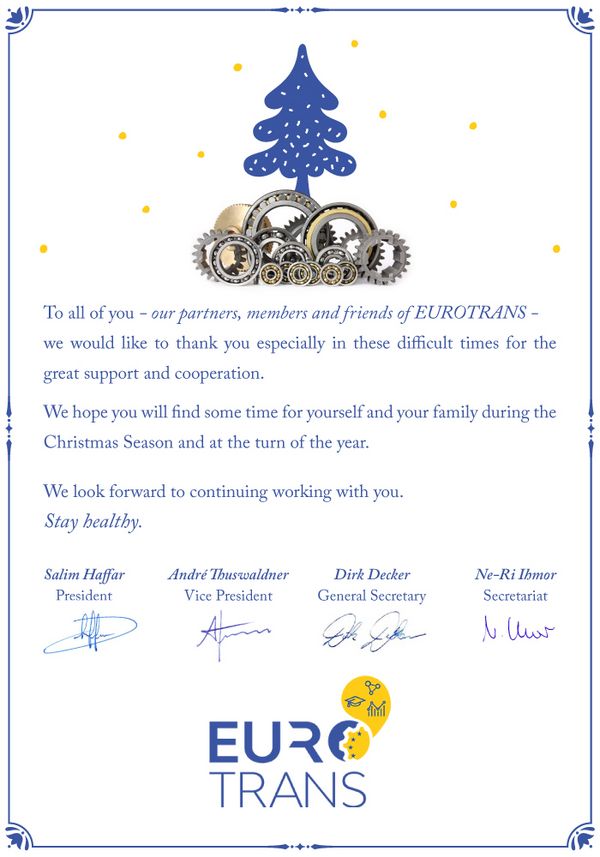 Digital Gears 2020 from 17-19 November - hosted by the British Gear Association
FREE online Event "The Global Production Language - OPC UA Companion Specifications"
On November 10th 2020, a world first, immersive online event specialized on OPC UA Companion Specifications will take place - conveniently from your home office.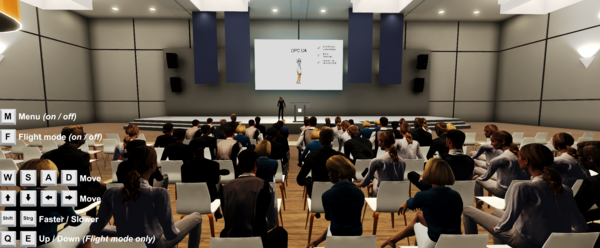 You will learn more about the approaches and scope of published or currently being developed OPC UA Companion Specifications for the mechanical and plant engineering industry.
The key notes cover the following topics:
• the Role of OPC UA standards for the mechanical engineering industry by the VDMA,
• updates on OPC UA activities and harmonization approaches of the OPC Foundation,
• why umati will stregthen the adoption of OPC UA standards world wide and
• how "OPC UA for Machinery" harmonization of OPC UA standards for mechanical engineering industry will serve as the basis for every upcomeing OPC UA Companion Specification.
The event will be free of charge held in English for all interested parties worldwide including non OPC UA experts and interested parties who want to get a first idea of OPC UA and the upcomeing standards.
Further information, as well as the free registration can be found here:
More information and registration

Press Release - European drive technology – Covid-19 is a big global challenge and a global change process!
Newly elected EUROTRANS president from Turkish Association MIB Salim Haffar from I-MAK Gearboxes and Drives elected as EUROTRANS President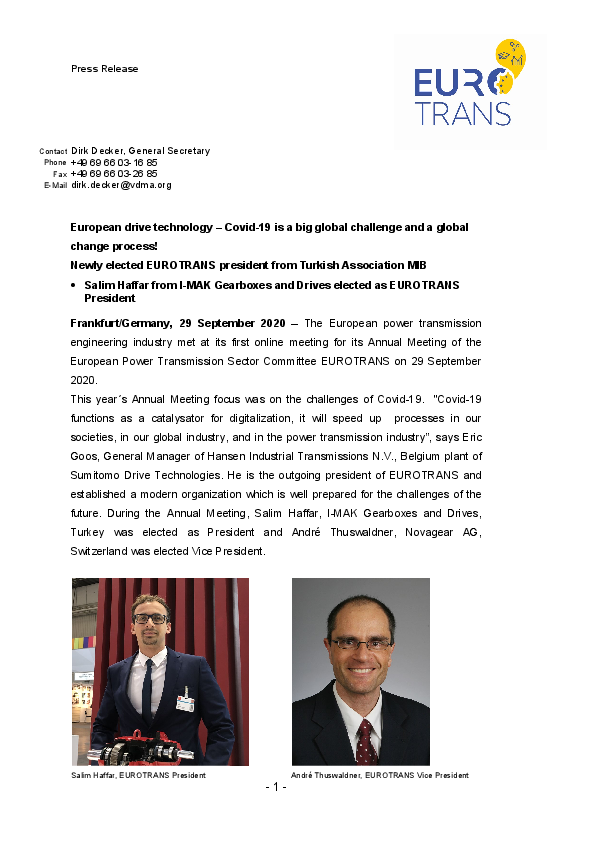 Frankfurt/Germany, 29 September 2020 – The European power transmission engineering industry met at its first online meeting for its Annual Meeting of the European Power Transmission Sector Committee EUROTRANS on 29 September 2020.

This year´s Annual Meeting focus was on the challenges of Covid-19. "Covid-19 functions as a catalysator for digitalization, it will speed up processes in our societies, in our global industry, and in the power transmission industry", says Eric Goos, General Manager of Hansen Industrial Transmissions N.V., Belgium plant of Sumitomo Drive Technologies. He is the outgoing president of EUROTRANS and established a modern organization which is well prepared for the challenges of the future. During the Annual Meeting, Salim Haffar, I-MAK Gearboxes and Drives, Turkey was elected as President and André Thuswaldner, Novagear AG, Switzerland was elected Vice President.
see the full press release here
Online Event - Bearing World from 19-23 October 2020
Bearing World by FVA | The Expert Forum for Bearings – Rolling and Plain Bearings! Online and free of charge from 19 to 23 October, 2020
EUROTRANS General Assembly 2020 (web meeting)
EUROTRANS General Assembly on 29 September 2020 from 2.30 - 5.30 p.m.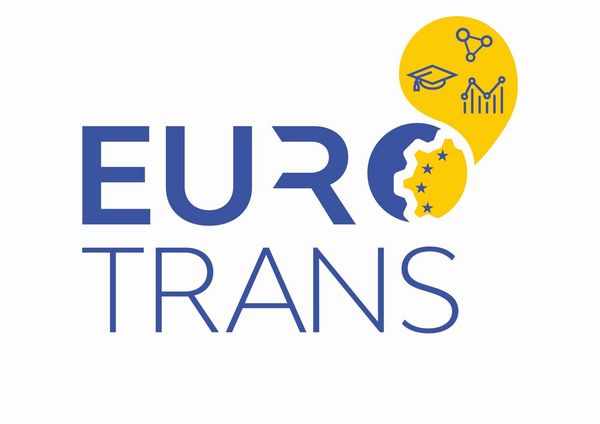 The EUROTRANS General Asembly on 29 September 2020 is held as a web meeting for the first time. In the meeting, the election of the EUROTRANS President, Vice President and General Secretary is foreseen.
For more information, please contact the EUROTRANS Secretariat (neri.ihmor@vdma.org).
Covid-19: Our commitment to you!
EUROTRANS and its member associations are fully committed to you in these times of uncertainties. 
Your national associations are here for you to help and support with information during the COVID-19 outbreak.
Keep healthy and safe!
HANNOVER MESSE DIGITAL DAYS
HANNOVER MESSE - DIGITAL DAYS on 14-15 July 2020
For the first time, HANNOVER MESSE is organizing a digital event based around the key theme of industrial transformation. What levers need to be applied to ensure that industry recovers quickly from the consequences of the shutdown?
The Digital Days will discuss current industry trends:
Industry 4.0
AI
5G
Smart Energy
Logistics 4.0
More information can be found here
1st European Engineering Dialogue in Brussels - POSTPONED to 16-17 June 2021
Mechanical engineering is a truly European industry and a key industry in Europe, therefore we at EUROTRANS are very happy to inform you about the 1st European Engineering Dialogue, taking place from 16-17 June 2021 in Brussels.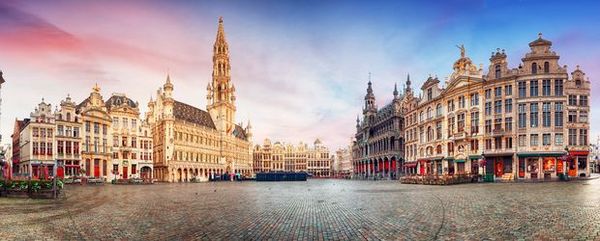 With the 1st European Engineering Dialogue, the VDMA has created a conference designed for leading figures in the European mechanical engineering sector to discuss the present and future challenges of our industry.
More information will follow soon.
EUROTRANS Board Meeting at Harmonic Drive in Limburg
This year´s Board Meeting took place at Harmonic Drive AG in Limburg from 17-18 October 2019 at the kind invitation of Ekrem Sirman.
This year the board meeting of the European Committee of Associations of Manufacturers of Gears and Transmission Parts (EUROTRANS) took place at Harmonic Drive AG. The participants discussed the difficult economic environment and the continuous further development of drive technology. Modularization and networking of machines, new legal regulations and standards as well as increasing demands on reliability, efficiency, noise behaviour and functional diversity place rapidly changing demands on drive components, especially on gearboxes, and thus have an enormous influence on the industry.
"Due to our many years of commitment to the German Engineering Federation (VDMA), we are delighted to host the EUROTRANS board meeting this year. The fact that our highly developed drive solutions can be found all over the world today is a fact that would not have been possible without Europe. In the course of globalisation and the increasing pressure of global competition, a united Europe and a united industry are indispensable. European drive technology must strengthen itself internally in order to become more capable of acting externally. EUROTRANS is a priceless network for this," says CEO Ekrem Sirman.
News
Jean-Claude Reverdell becomes Artema's new president
On September 26, 2019, Jean-Claude Reverdell - CEO of Sew Usocome was elected President of Artema for 3 years.

Artema's Board today comprises 15 industrials representing each sector of Artema.
Following the end of the term of President Didier Sepulchre de Condé elected on September 30, 2016, Jean-Claude Reverdell, currently CEO France of SEW USOCOME, a member company of Artema, was elected Artema's new president on September 26, 2019.
Jean-Claude REVERDELL, mechanical engineer, studied in France and Germany. He has held managerial positions in various companies whose parent company is located in Germany. With over 25 years of experience in the field of drive systems, he joined the SEW USOCOME group in 2008. He first held the position of Commercial Director, before being appointed Chief Executive Officer France in January 2015.
The SEW Group is a major player in the industry of the future. Jean-Claude Reverdell is convinced that the use of the new technological bricks of industry 4.0 will enable French companies to promote operational excellence and thus develop the industry in France. Inaugurated in 2015, the SEW USOCOME factory in Brumath was among the first companies to be labeled "showcase of the industry of the future" in France.
"Artema, the trade association of mechatronics, plays a leading role in this technological breakthrough and in the development of digitization in the industry" according to Jean-Claude Reverdell.
About Artema:
Artema, the trade association for Mechatronics manufacturers, brings together 150 companies that design, produce, market and maintain the components, solutions or systems they manufacture. The members are SMEs, ETI or international groups of the following fields : Sealing technology; Fasteners; Mechatronics; Linear motion, Bearings; Fluid Power and Mechanical Transmissions.
This represents :
• 7.9 billion turnover, 50% of which is exported,
• 35,000 dedicated employees.
Artema is a member in France of the FIM (Federation of Mechanical Industries) and of 4 European committees : CETOP, EIFI, EUROTRANS and FEBMA.
50th Anniversary of EUROTRANS – 50 years of global networking
EUROTRANS – the European Committee of Associations of Manufacturers of Gears and Transmission Parts – celebrated its 50th Anniversary on the occasion of the 5th International Drive Technology Meeting in Hanover, Germany, on Saturday, 30th March 2019.
The power transmission industry is one of the oldest and most innovative branches in the EUROPEAN Mechanical Engineering Industry. In 1968, several companies and associations, mostly small and family owned companies, created a EUROPEAN networking platform in Paris – nowadays known as EUROTRANS.
The 50th Anniversary Celebration was followed by the 5th International Drive Technology Meeting on 31th March with interesting speeches from industry experts covering the topics of global economy, European trade as well as AI and automated driving. Both events took place before the IAMD Hanover, 1-5 April 2019.







New Member of EUROTRANS – MIB from Turkey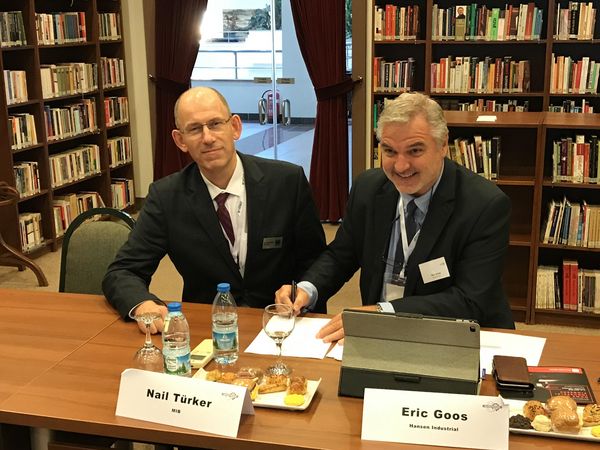 At the EUROTRANS Board Meeting in Istanbul on 2nd October 2018 by kind invitation of the ASSOCIATION OF TURKISH MACHINE MANUFACTURERS (MIB), Nail Türker (General secretary of MIB) and Eric Goos (president of EUROTRANS) sign the membership contract with EUROTRANS during the machinetool show MATEK.
Both emphasized the importance of deepening the networking activities between the Turkish Industry and EUROTRANS for a successful future.
Press Release European Drive Technology 2018
• 4% growth for 2018 in Europe
• Turkish Association MIB new member of EUROTRANS
• Eric Goos from Hansen Industrial Transmissions N.V. re-elected as EUROTRANS President
Please find the full text here
EUROTRANS Gears Training: module on "Geometry and Design"
SAVE THE DATE: 15-19 October 2018 in Munich
If you are interested to participate at this training program, please feel free to send your contact details to comm-training(at)agoria.be
More information can be found here
EUROTRANS goes social network!
EUROTRANS is now on LinkedIn, the world's largest professional network. Follow us and keep up to date with current events and news!
https://www.linkedin.com/company/euro-trans.org/
FLYER European Drive Technology Conference 2018 now available!
The flyer for the European Drive Technology Conference 2018 is now available and can be downloaded here.
REGISTRATION is now open! European Drive Technology Conference in Antwerp 2018
The next European Drive Technology Conference along with the EUROTRANS Annual Meeting will take place in Antwerp by kind invitation of AGORIA on 21-22 June 2018. The registration is now open and can be accessed via the website: www.edtc2018.be
EUROTRANS Gears Training in Newcastle on June 11-15, 2018
Interested to improve your knowledge on quality and failure of gears? Save the date and preregister now for the upcoming EUROTRANS Gears Training in Newcastle University from 11 till 15 June 2018!
For more info, click here:
Industry Confidence in Europe
Edegem, 4th January 2018: The Grand opening of the Global R&D Centre for gearbox of Sumitomo Drive Technologies (SHI) in Edegem/Belgium on 4th January 2018 marks the start of the 95 years celebration of Hansen Industrial Transmission N.V.
Shaun Dean (Vice-President Sumitomo Drive Technologies) and the management team from Japan celebrated the opening of the new Global R&D Centre. The opening is a clear signal for the continued commitment and trust of SHI in Europe as a globally attractive production place.
Interview Eric Goos "Driven by Digitalization"
Please find here the interview of Eric Goos published in the magazine "InMotion" in the October 2017 issue